G

o back a few decades in Singapore's culinary history and the only praiseworthy things were its well-known street food, a handful of upmarket hotel restaurants and Les Amis, the city-state's first independent, high-quality French restaurant.
Today, while its street food is still widely known, most locals agree that the same dishes are done much better (and more affordably) across the Straits in Malaysia. The big news in the tiny nation's culinary scene hasn't come from its hawkers but from its chefs – toqued, jacketed, some starred, some hatted, and many of whom have come from distant lands. Singapore, in the last 10 years, has become a nexus for great young chefs, eager to make a name for themselves and find well-heeled patrons who will not just spend freely in their restaurants but back them and their concepts financially. Chefs such as André Chiang and Ryan Clift, both foreign and both with impeccable kitchen credentials, have opened successful flagships in Singapore and have been embraced, by the country and its people, as national culinary icons.
More recently, the dining scene has become even more diversified. Chefs who have slogged it out at big-name establishments have started to branch out, opening tiny, trendy places that cater to a range of audiences. Young locals who have travelled have started emulating niche concepts, finding that Singapore's population is ready to seek out the extraordinary culinary offerings. And smart entrepreneurs, recognising the global virality of food trends are quick to open concepts that are bang on trend.
Here are just a few of the places that represent, to me, what's great and "happening" in Singapore's dining scene.
Gastrosmiths
This brand-new eatery comes as a recommendation of a friend, Celine Tan, account director of The Ate Group (and no, this is not her client): "The new Gastrosmiths is proving to be a foodie favourite. It has an interesting mix of comfort foods across different cultures such as Japanese, Italian, Spanish and even Canadian. Baked goods and desserts are prepared fresh daily." My foodie friend recommends the scallop ceviche, dressed with yuzu and koji; the "not-so-humble 63° eggs", a sous-vide egg with jamon serrano, pickled onion and onion soubise; and a Hokubee ribeye rice bowl, served with herbed butter.
• Three courses with one drink cost around $60. #01-02/03, 103 Beach Road, +65 6336 3680, gastrosmiths.com
Wild Rocket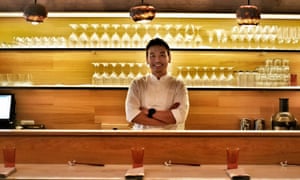 Lawyer-turned-chef Willin Low, who some have called the father of modern Singaporean cuisine, recently reopened his flagship restaurant. Not only does it now look sleeker and more upmarket, his food is noticeably more sophisticated. The best addition is the dining bar, over which Low serves his new eight-course degustation menu. His salted egg crab ball, the pomelo salad with tiger prawns, the frozen coconut ice-cream, and the constantly evolving dish he calls "Singapore noodles" are must-haves.
• Eight-course tasting menu $118, most mains $30-$40. Hangout Hotel, 10A Upper Wilkie Road, +65 6339 9448, wildrocket.com.sg
Chopsuey Cafe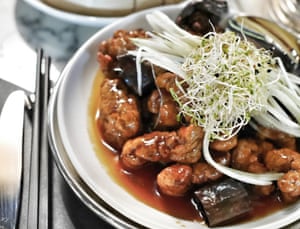 Imagine what it would be like if you could take a chef, give them access to the best possible ingredients, and convince them to recreate all those horrid (yet horridly addictive) Chinese takeaway dishes you ate far too much of when you were a poor student. Well, that's exactly what the owners of the PS Cafe group did when conceiving Chopsuey Cafe. The best chopsuey, orange beef, prawn toast, and General Tso's chicken I have ever had. You'll need a bit of irony and perspective when eating here. The original branch is in a lovely little colonial bungalow in the Dempsey Village area. The newest branch is darker and more urban, near Robertson Quay.
• Mains from $18. 38 Martin Road, +65 8188 6177, pscafe.com
&Sons
Veteran restaurateur Beppe De Vito has embraced two trends in one very busy and successful new establishment. &Sons is his modern version of a bacaro, a traditional Venetian dining bar. He offers customers artisanal ingredients and artisanal cocktails in an ultra-casual setting in which patrons can sit at tables, long counters or the bar. The menu is deftly arranged for customers to graze, nibble and share items such as pumpkin tortelli, lamb tenderloins and cannellini andsopressata veneta (Italian dry salami).
• Dishes from $5-$22. 20 Cross Street, Singapore 048422, + 65 6221 3937,sons.com.sg
Izy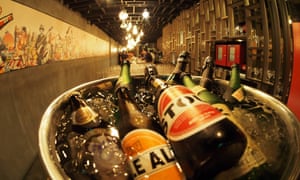 Izy, a modern izakaya (Japanese pub) is the playground and stage for Kazumasa Yazawa, a Tetsuya Wakuda protege who worked for Wakuda-san in Sydney and Singapore before striking out on his own. This small, sophisticated, modern and narrow restaurant at the bottom of Club Street, one of Singapore's trendiest dining and drinking lanes, delivers sensationally creative yet comforting, and deftly cooked Japanese fare. Order à la carte or take the chef's six-course, $120 tasting menu. The tempura served with a savoury foam, the wagyu beef rice bowl served with soft boiled egg and shaved truffles, and the blue cheese ice-cream drizzled with honey are all must-tries.
• 27 Club Street, + 65 9678 0027, izy.com.sg
Ding Dong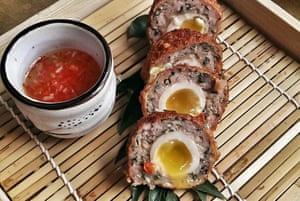 There's no stopping Ryan Clift, whose flagship Tippling Club is one of the city's best (and priciest) restaurants. In addition to Tippling, Clift has also opened a casual western bistro in trendy Tiong Bahru, and most recently Ding Dong, his ode to south-east Asia. Riding on the trend of shared plates, good affordable wine and craft cocktails, Ding Dong offers its customers an exciting menu made of Asian-inspired small plates and a wide range of drinks, including some exceptional draught wines. As you would expect from Clift – well known for using modern science to enhance food and flavours, many of the dishes here are surprising and novel. My personal favourite is the Malacca chendol 2013, a fun dessert as well as an incredibly delicious concoction. It consists of cubes of gula melaka jelly, with crushed ice, peanuts, condensed milk and corn ice-cream, and popcorn, topped with a not-overly-sweet syrup.
• Mains from $15. 23 Ann Siang Road, +65 6557 0189, dingdong.com.sg
Bacchanalia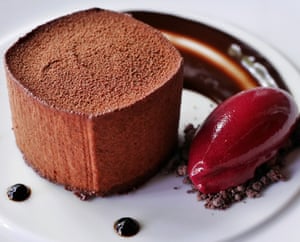 Bacchanalia's opening was big news for Singapore for two reasons. One, it is in the Freemason's clubhouse, a place many of us knew about but never expected to be able to step inside. And two, the restaurant's head chef is Ivan Brehm, former head of Heston Blumenthal's R&D kitchen in the UK, who also brought along two friends from The Fat Duck. That said, Bacchanalia's menu is nothing like the Duck's. It's surprisingly affordable, it offers a wide variety of dishes, many of them designed to be shared. What Brehm's cooking does share with Blumenthal's is wit and technique. My favourite dishes are the cauliflower gratin, the vegetable "salad", the Norweigian scallops served with borlotti beans, kalix caviar and cocoa, and Brehm's satay sauce marinated foie gras. And the (modern) tiramisu at Bacchanalia is the best I have ever had.
• Savoury dishes from $18-$36. 23A Coleman Street, Singapore 179806, +65 6509 1453, bacchanalia.asia
Kki Sweets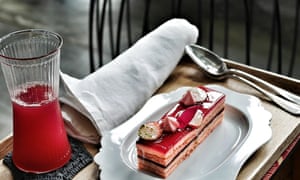 My wife is obsessed with Kki Sweets, a small artisianal cake shop hidden in theSchool of the Arts. She worships Kki's self-trained chef's ability to create sophisticated flavour combinations. That he only produces a small quantity every day is not a problem for her or his other fans. She'll happily wait in line for what she describes as "the most delicate mousse cakes that you can find in Singapore".
• Cakes from $8. #02-01 School of the Arts (SOTA), 1 Zubir Said Drive, +65 6225 6650, Facebook page
Sunday Folks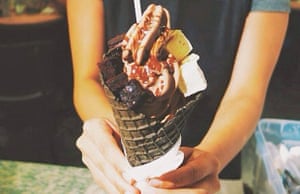 This is another place my wife is currently crazy about. She – and what looks like every other Singapore woman between 15 to 50 – has fallen for this place and its sundaes and ice-cream-covered waffle confections. The queues are ridiculous here. Why here and not one of the other soft-serve joints in town? Because of its local flavours, such as the gula melaka ice-cream and the delicious toppings all made from scratch.
• Sundaes $6.90, additional toppings from $1.50. 44 Jalan Merah Saga, #01-52 Chip Bee Gardens, +65 6479 9166, Facebook page
Ronin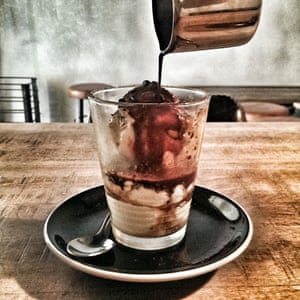 There's no sign, just a small, round Japanese light that is illuminated when the cafe is open to show that it is here; it's cash only, there's no phone … and for a long time there was no printed menu. Think industrial-chic interiors and a soundtrack that overemphasises the bassline, with a perky tattooed waitress who dances whenever she's happy. Add to that perfectly executed coffee that's cheaper than the Starbucks across the street, the best scrambled eggs and French toast on the island, curry rice for lunch (just 12 portions a day) and the best salted caramel brownies I've ever tasted. Ronin is my go-to place for breakfast, for meetings, and, well, just about anything.
• Coffee and hot food from $21. 17 Hong Kong Street, no phone or website