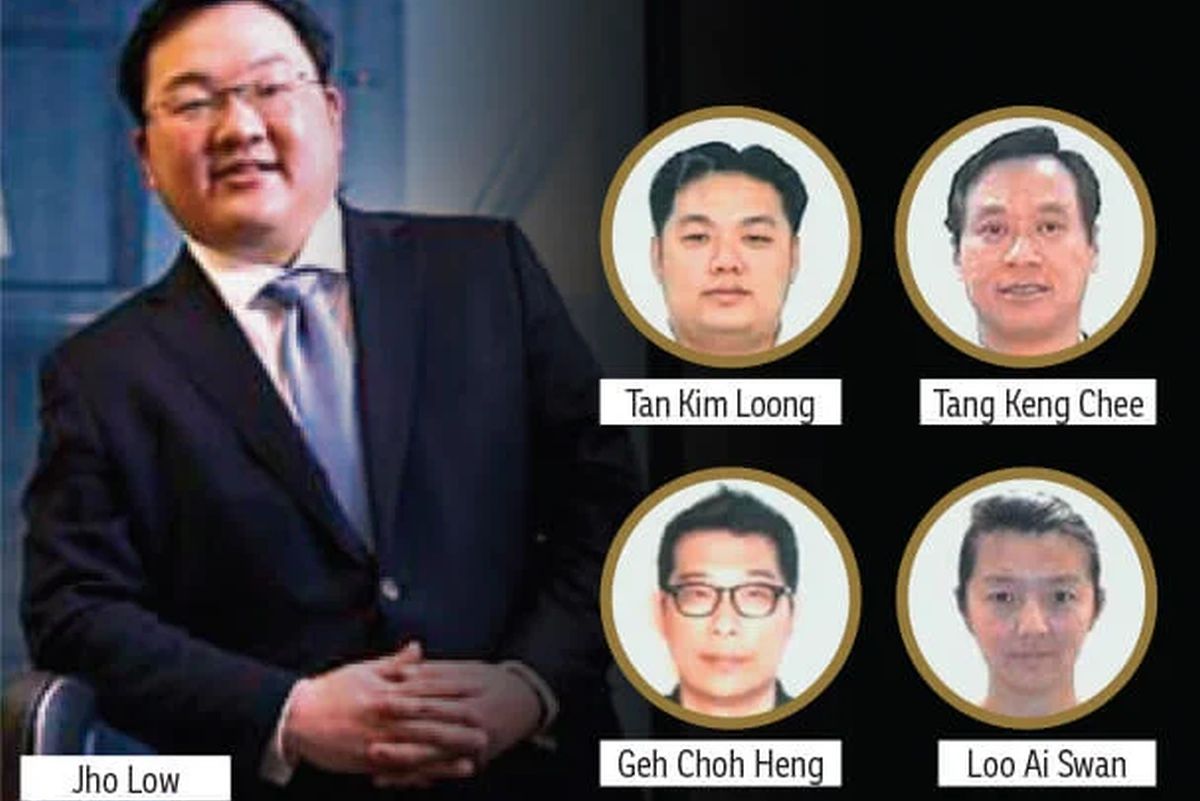 KUALA LUMPUR (May 4): The High Court here had today ordered Eric Tan Kim Loong, who is also known as "Fat Eric", to pay almost RM68 million in tax arrears from 2010 to 2013 to the Malaysian government following legal action against Tan by the Inland Revenue Board (IRB).
According to the judgment sighted by theedgemarkets.com, Tan is ordered to pay RM67,996,891.87 inclusive of annual interest. He was also ordered to pay costs amounting to RM2,000.
It was reported that Tan is 1Malaysia Development Bhd (1MDB) scandal alleged mastermind Low Taek Jho's right-hand man. Low is popularly known as Jho Low.
Today, High Court Deputy Registrar Farah Shuhada Ramli meted out the judgment after the High Court had allowed an application from IRB lawyers for a judgment in default of appearance.
As a result of Tan's absence, the High court issued a certificate of non-appearance before it meted out the judgment against him.
Tan has been at large since 2018 and did not send any legal representation for this case.
Farah said Tan is also required to pay 5% interest a year starting today for every year he does not pay the RM67.9 million in tax arrears to the government.
Under the law, a judgment in default of appearance or representation is when a defendant fails to appear in court and fails to send legal representation despite being served with court orders.
The certificate of non-appearance, which was also sighted by theedgemarkets.com, revealed that a notice to appear in court was stuck at his registered address in Taman Pusat Kepong on March 29 this year. The lawyers had also advertised this in a local newspaper on March 31 this year.
Tan owes the government RM2.706 million for 2010, RM22.09 million for 2011, RM35.479 million for 2012 and RM1.538 million for 2013 through notices issued on Sept 30, 2020.
The notices were sent to his last known address on Nov 24 last year and there has been no reply.
"As the defendant had failed to pay the amount owed as stipulated in the notice under Section 103 of the Income Tax Act 1967, a 10% surcharge is imposed on the unpaid amount resulting in the additional charges of RM270,602.18 (2010), RM2,209,094.99 (2011), RM3,547,991.14 and RM153,847.30 are imposed," IRB's statement of claim against Tan read.
"The Malaysian government is entitled to get the unpaid assessment taxes that are owed and the additional charges."
theedgemarkets.com has reached out to lawyers from IRB for comment and is awaiting their response.
Tan's involvement in 1MDB
It was previously reported that Tan, a confidante of missing businessman Jho Low, had given his statement to the Malaysian Anti-Corruption Commission (MACC) in 2015, where he claimed that he did not know the US$681 million "donation" recipient was former prime minister Datuk Seri Najib Razak.
He claimed that he was the alleged beneficial owner of several companies which funnelled billions of ringgit to Najib's personal accounts from 2011 to 2015.
The evidence was revealed during the SRC International Sdn Bhd trial last March, when it was revealed MACC investigating officer Mohd Hafaz Nazar purportedly recorded Tan's statement in the palace of King Abdullah Abdulaziz in Riyadh on Nov 29, 2015.
Tan was purportedly appointed a nominee of the late King Abdullah Abdulaziz Al Saud, Prince Faisal, Prince Saud and other members of the royal family via a letter dated Aug 3, 2009.
On June 12, 2018, the MACC revealed Tan as the purported signatory of numerous bank accounts overseas through which billions of ringgit that originated from 1MDB were laundered.
One of the accounts was for Tanore Finance at Falcon Bank in Singapore, through which an alleged US$681 million were moved to and from Najib's AmBank account.
The authorities had issued warrants of arrest on both Low and Tan.